Selfportrait Drawing Community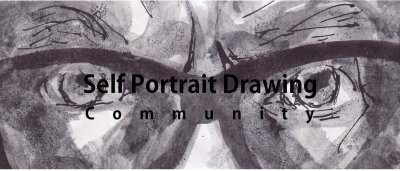 Selfportait drawn with ink, pencil and/or charcoal(so: no paint/watercolour and so forth AND NO SELFIES BY PHONE/CAMERA).
Place them at the
Facebookcommunity
AND in case of an exhibition (which will be announced here and on Facebook) send them to Ed Hanssen(requests for my address can be placed at the
contact requestpage
.
Selfportraitdrawings will be returned or swapped, if a returnenvelope is added to the selfportrait(for Dutch participants: think about the poststamps).
On the back of the drawing you place:
If the R or S are not on it the drawings will nót be returned.
+=+=+=+=+=+=+=+=+=+=+=+===+=+=+=+=+=+=+=+=+=