Publications Ed Hanssen
A project by Ingo Cesaros, Germany.
My artwork has been graced to be on both the front- and backcover.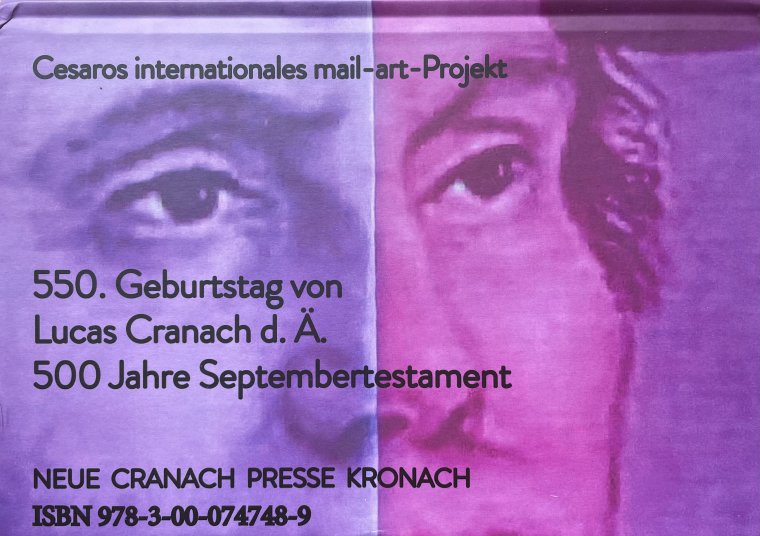 Catalog "Earth@ university" by Paulo Duarte Filipe, Gloria Keh and Elidia Luis, 2023.
Also worldpremiere of the movie "When the stars shine, the captain smiles" by Paulo Duarte Filipe/Pandemic Art, starring Yoo Choong Yeul.
I played the part of the "crazy" reporter and also had the opportunity to do the raw editing.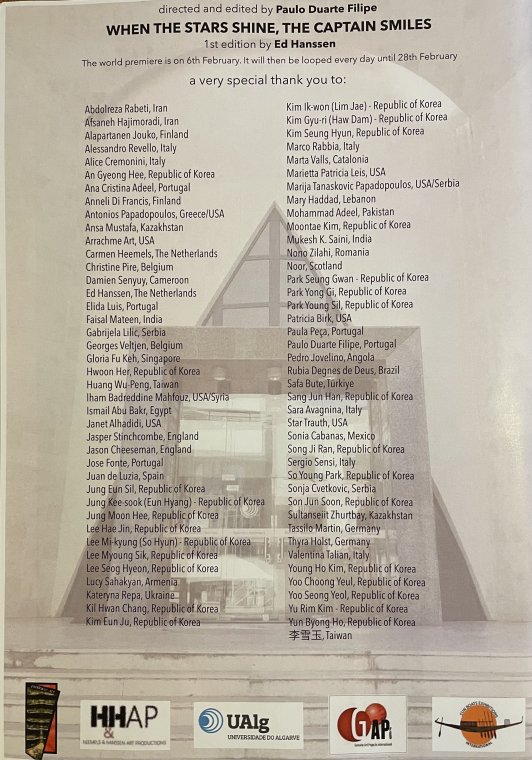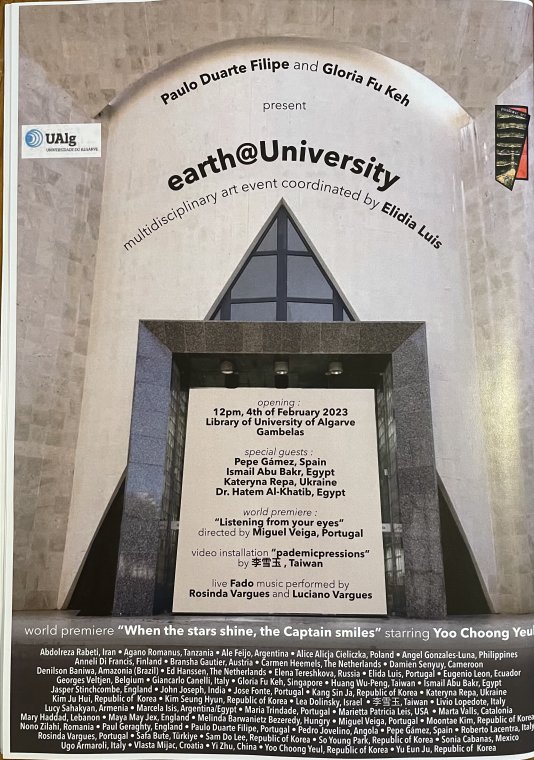 Catalog "IN PROGRESS...", a project by German artist Odine Lang, 2022.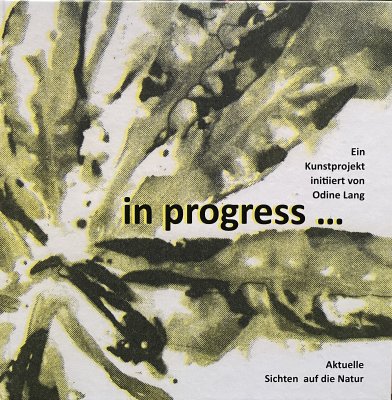 Regaining identity, duo exhibition at Fantapia M Museum, Gangneung,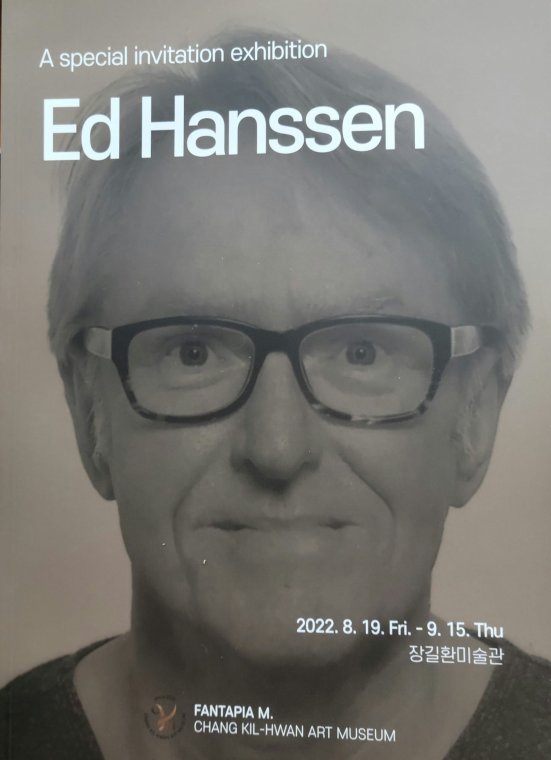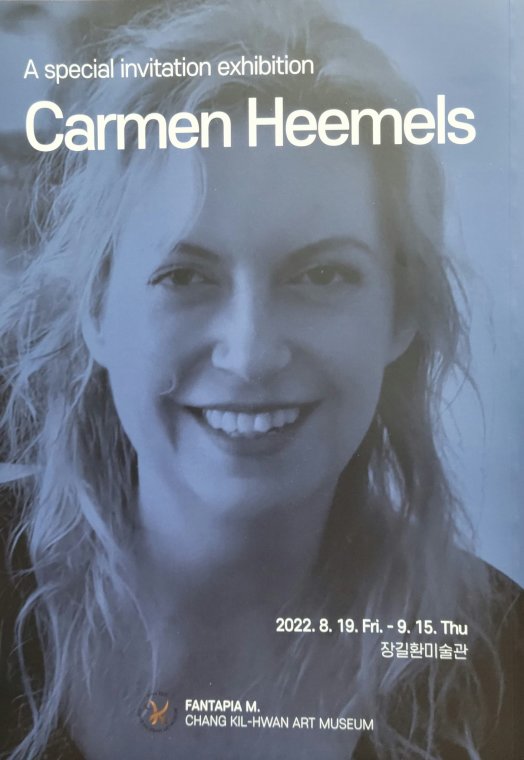 HISTORIAS DE AJUDARIS 2020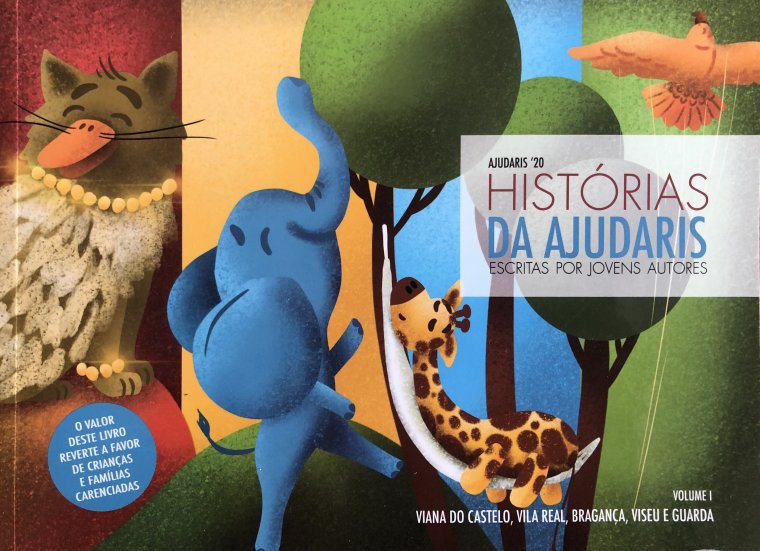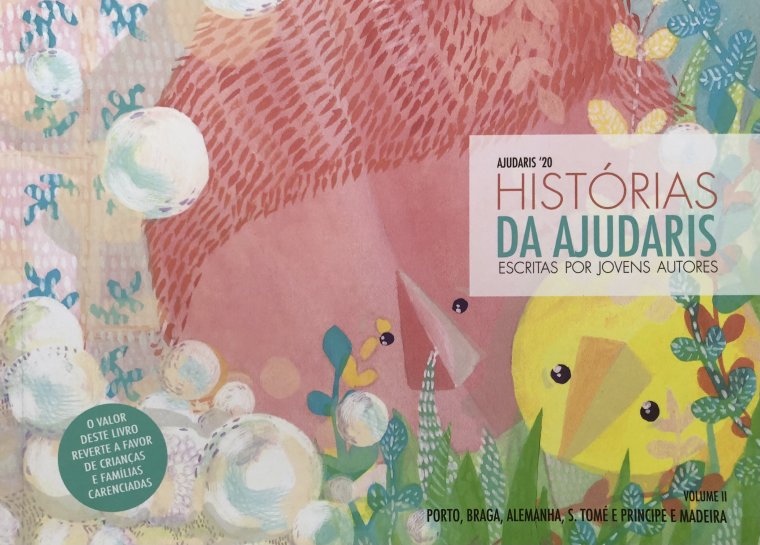 I SPY WITH MY LITTLE EYE - CARMEN HEEMELS - NETHERLANDS - 2021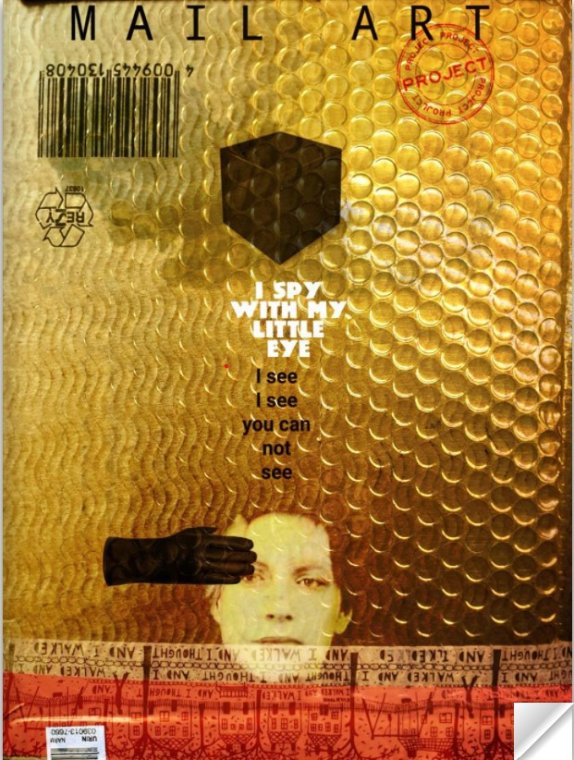 DAS DOSIERTE LEBEN - JOCHEM KÖNIG - GERMANY - 2021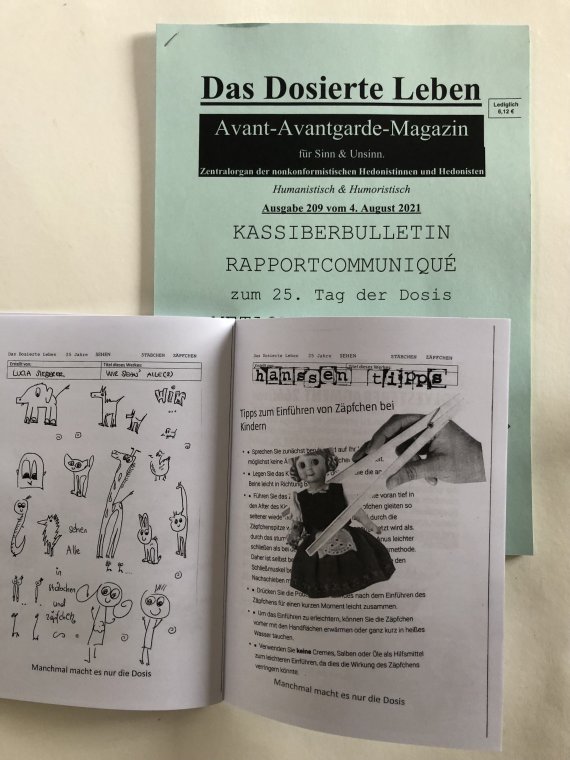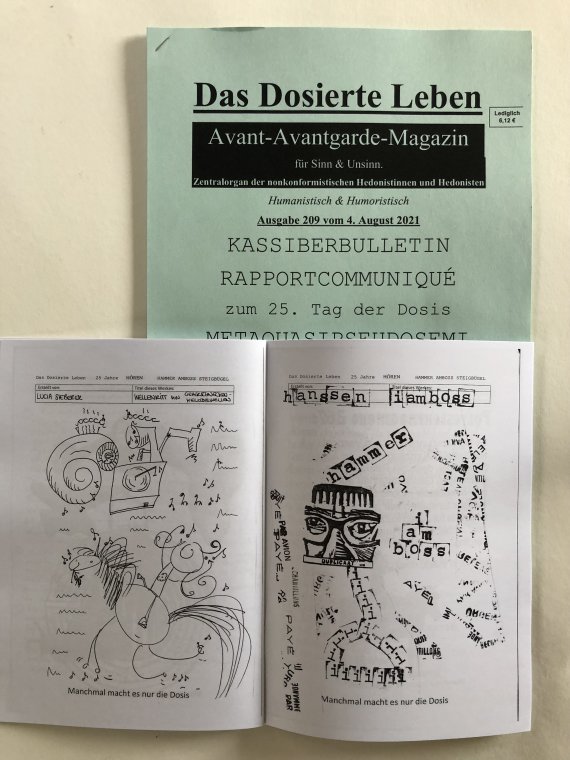 CATALOG - ACROSS THE RIVER, INCHEON ART CENTER, KOREA, 2020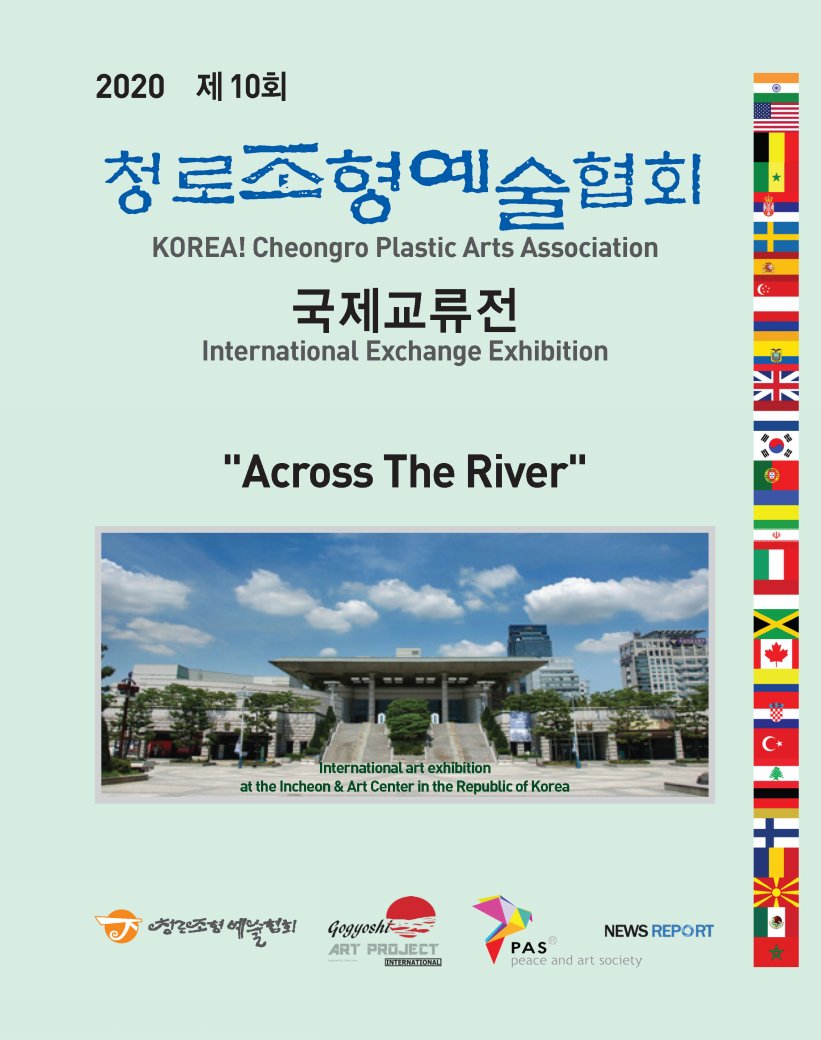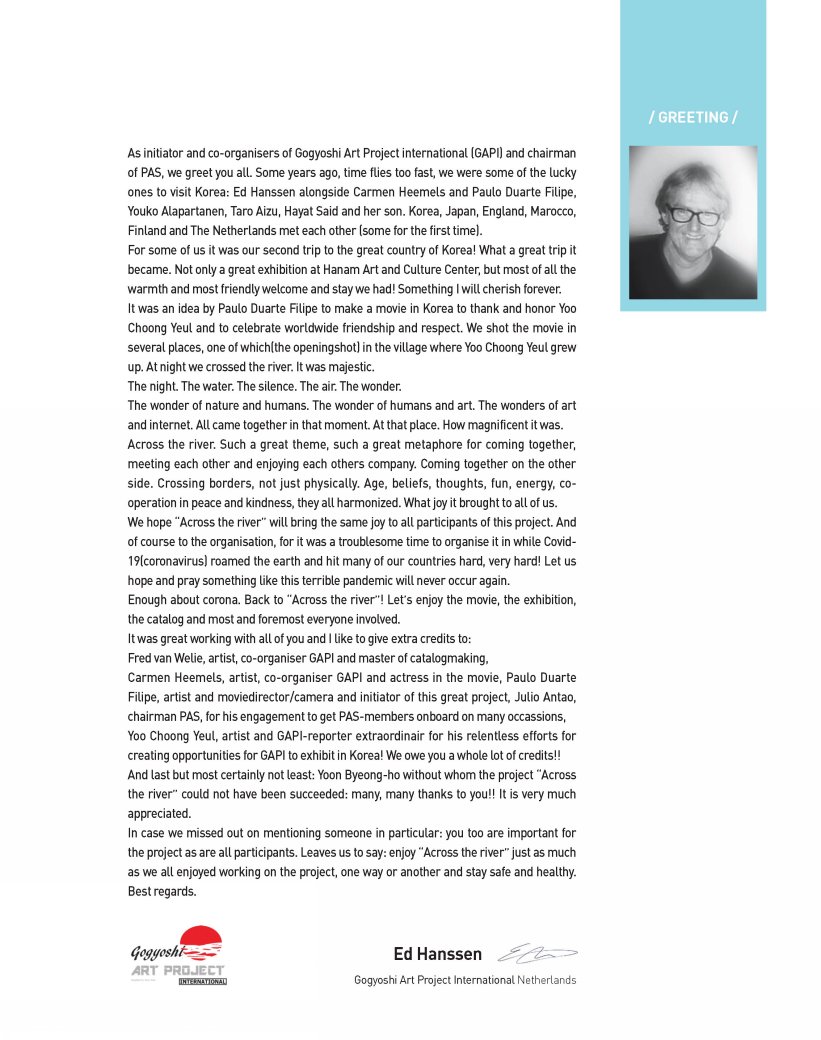 CATALOG - VISIBLE POETRY, KOREA, 2018
Three articles about the Visible Poetry exhibition in Korean Newspaper, 2018
Article about GAPI and Visible Poetry exhibition in Korean magazine NES REPORT, 2018.
Contributed to the book "De kunst van het exposeren" by Laurence Jung Steenbergen.
(
www.vanbrugboeken.nl
) ISBN13: 978-90-6523-130-7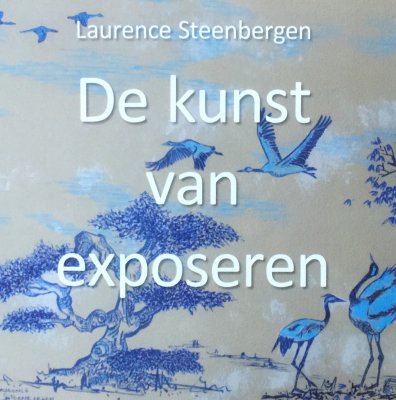 Catalogus Cultureel rondje Roermond, 2001;
Artikel Alumni-tijdschrift POST, jaargang 6, nummer 1, juli 2001.
Publicatie Het Raam, Tegelen, 2003.
Catalogus Kunstroute 2004/2005.
Catalogus Kunstveiling Art 4 Water 2008;
Catalogus Lineart 27, 2008;
Publikatie Openpoortendag Buggenum, 2008;
Brochure seizoen '08-'09 't Oude Raadhuis, Beek en Donk;
Artikel "Laarbeker", krantenartikel 03-10-'08.
Catalogus Kunstroutes 2009, uitgave Maasmedia.
Interview ReBelLi, juli 2010;
Publikatie Manifest 'Arte, Stichting kunstenaarsinitiatief Vogelvrij;
Brochure en krant Kunsttour Zonder Titel Maastricht 2010;
Brochure Kunstfietsen 2010, uitgave Kunst en Cultuur Weekend Leudal;
Catalogus Jaarboek Kunstenaars 2011.
Interview 2Impress magazine, nummer 3, juni 2011.
Interview exto, juli 2011.
Artikel Dagblad De Limburger, 20 augustus 2011.
Artikel Dagblad De Gelderlander, 2 december 2011.
Catalogus Skulpturenweg 2011.
Catalogus "GLOBAL VILLAGE 2012, a catalogue" door Stichting White Cube.
Artikel in "KUNSTLETTER(S)", februari 2012;
Artikel "Aachener Nachrichten, Lokales", 5 maart 2012;
Catalogus 100 Kacheln - 100 Künstler, 2012;
Artikel "Hallo Leudal", juni 2012;
Artikel Dagblad De Limburger, 6 augustus 2012;
Catalogus Kunst- en cultuurboek "JAART", editie 2013;
Artikel "Aachener Nachrichten", 1 oktober 2012, "Buchkunst uns gewachsenes Licht" (Ingrid Peinhardt-Franke).
Artikel Maandblad Hallo Leudal "Koffiekunst", Galerie Noijons, Buggenum, mei 2017
3 september 2017: openingspeech exhibition SPRONG15 at Kunstruimte 7tien49, Nuth.