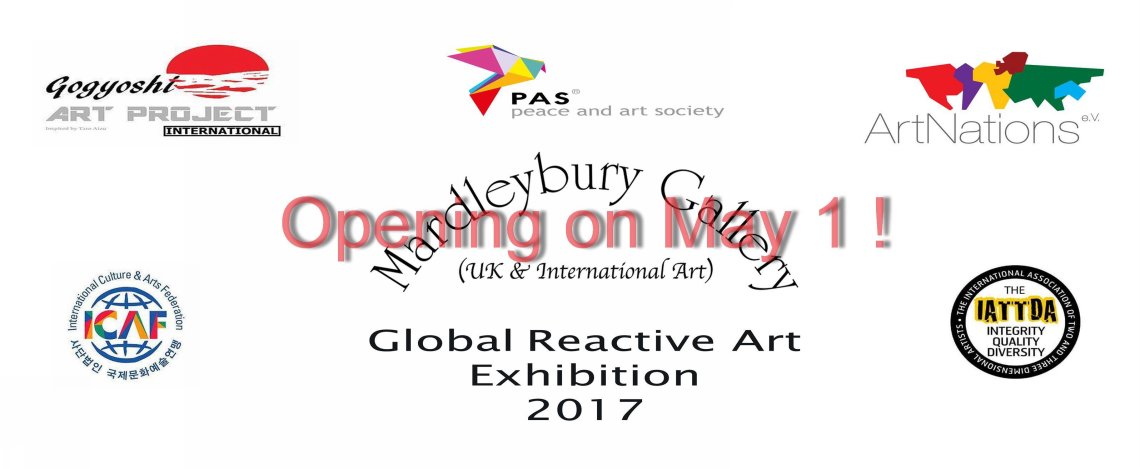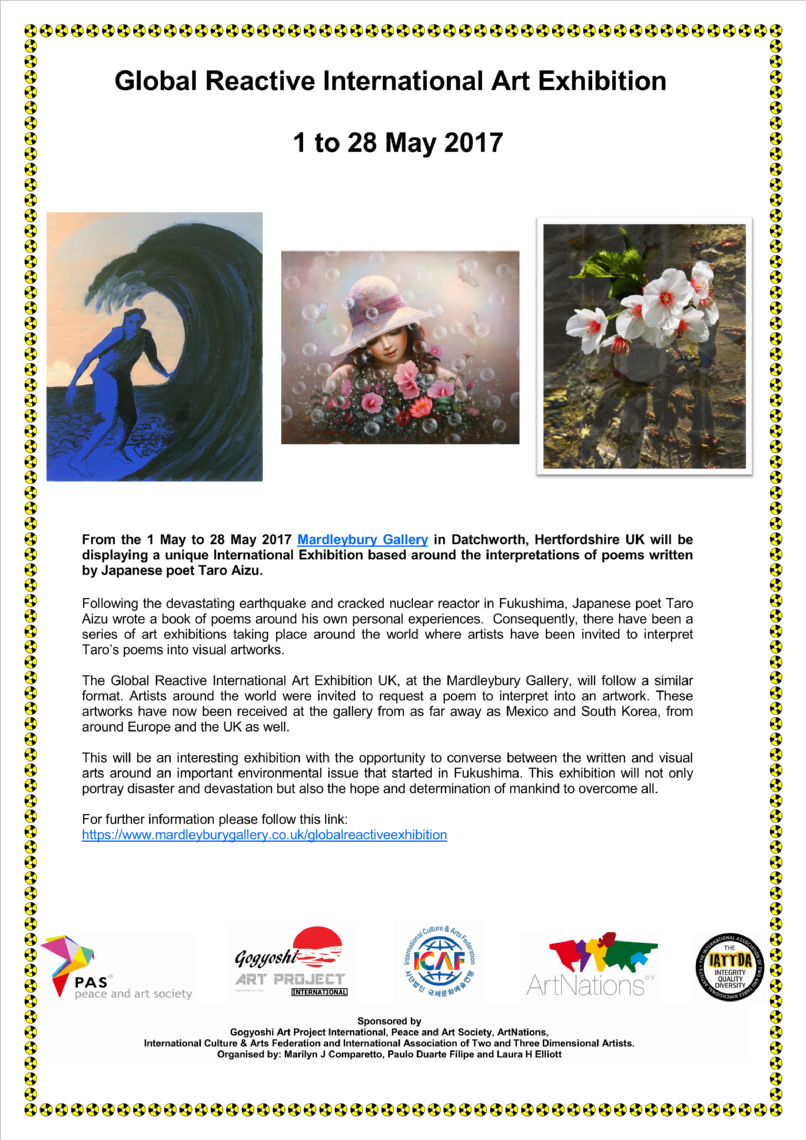 Speech of Taro Aizu in London
Hello, everyone, I am Taro Aizu from Japan.
Bonjour, tout le monde, Je suis Taro Aizu du Japon.
I am very honored to make a speech to you, UK's people because I am a retired teacher of English in a Japanese high school and I had learned British English for six years when I was a high school student in Japan. In my high school days, about 40 years ago, I had a dream to speak English in front of an audience of UK's people in the future.
The dream has come true just now, owing to you, UK's people. Thank you for attending this Global Reactive Art Exhibition today.
Learning English is a little difficult for Japanese people as Japanese language is different from English language. For example, we Japanese use three kinds of characters such as kanji, hiragana and katakana. But English people only use alphabet. (I envy you!)
We, Japanese people write Japanese characters vertically but UK's people write alphabets horizontally. But even though they are a bit different from each other, we can communicate easily because we have more the same part as a human language.
As a matter of fact, I speak English here and I can communicate my feelings, my opinions and my thoughts to you now. This is the first evidence that we can communicate easily between Japanese people and UK's people. The second evidence is that I, Japanese published a poetry book titled "My Fukushima" in English and it moved lots of English readers all over the world to draw a picture about an English poem written by me. We can go over the differences between English and Japanese. Last year I wrote a five lines poem about that differences. The title is "Our differences".
You're different from me.
Let's enjoy not only our similarities
You're different from me.
Let's enjoy not only our similarities
Now, let me introduce myself as a poet to you!
I was born in the Aizu region of Fukushima prefecture, Japan. My first name "Taro" means a very popular first name in Japan. My family name "Aizu" means my birth place, the Aizu region in Fukushima prefecture.
As you know, Fukushima nuclear plant exploded on March 12, 2011, six years ago, after a huge earthquake and tsunami on March 11. That summer I went to my hometown, Fukushima, for the first time since the disaster. There I happened to see my nephews hanging dosimeters around their necks. The scene gave me a great shock. That sad experience inspired me to write "My hometown, Fukushima" in Japanese in 2011. Moreover, I translated it into English and French the next year, in 2012. When I announced it across Facebook, Dutch artists were moved to read it and grouped "GAPI" meaning "Gogyoshi Art Project International" in Facebook. They held the exhibitions of GAPI five times in the Netherlands in 2013.
At that time, "My hometown, Fukushima" was translated into 20 languages by my Facebook friends all over the world and a gogyoshi of Takizakura was translated into 35 languages by my facebbok friends. In 2013, I published, "Waga Fukushima" in Japanese, "My Fukushima" in English and "Mon Fukushima" in French with German, Italian, Spanish and Portuguese translations by Amazon Kindle. At last in 2014, I published a poetry book "Waga Fukushima My Fukushima Mon Fukushima" written in three languages, Japanese, English and French.
European, Brazilian and Korean artists have been holding Gogyoshi Art Project International Exhibitions inspired by my poems in Holland, Germany, Portugal, Spain, France, Greece, Macedonia, Belgium, Brazil, and Korea from 2012 to 2017.And today UK's artists is holding the exhibition here at this gallery in UK. Thank you, every participants from all over the world!
But now we Japanese people can't solve the problem of nuclear accident in Fukushima. The nuclear fuel has melted down already under the ground of Fukushima nuclear plants. But we can't get the nuclear debris yet from there because the radioactive contamination is very high there and workers can't enter the buildings for the risk of nuclear radiation. Besides about 35,000 residents can't go back to their hometowns near the nuclear plants. It is said that Japan needs about 140 billion pounds for the abolishment of Fukushima nuclear plants and about 40 years for the complete abolishment. Japanese government has a plan to bury the nuclear debris deeply under grounds. But Japanese government can't find any places yet in Japan because most of Japanese residents don't want to live near those dangerous places.
Now, both of Japan and UK have many nuclear plants in their countries . Let's consider them for our beautiful countries. I recommend you will use solar energy, wind energy and wave energy instead of nuclear energy in the future. Let's enjoy living a happy life on this blue planet, our lovely Earth! Finally I dedicate this gogyoshi to you! The title is "Our Earth".
on this blue planet, our lovely Earth.
on this blue planet, our lovely Earth.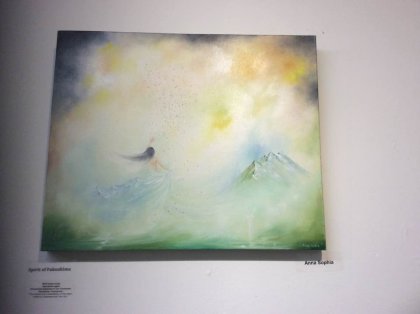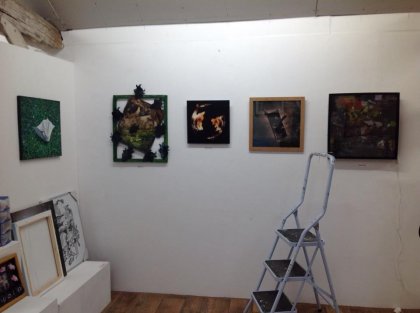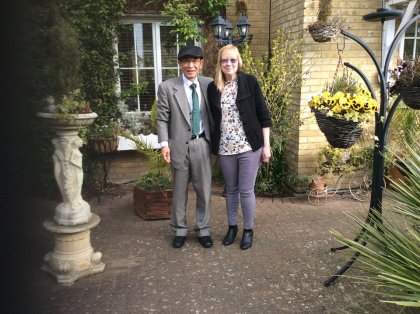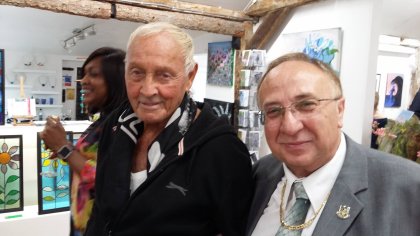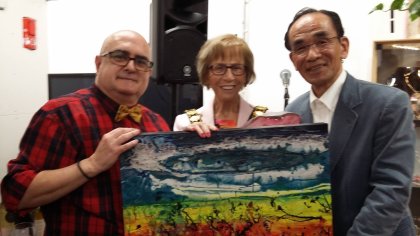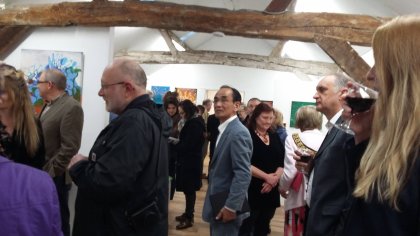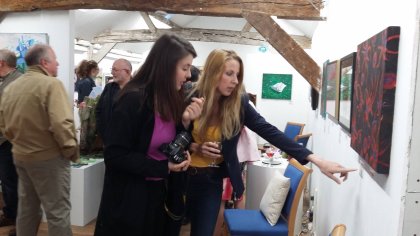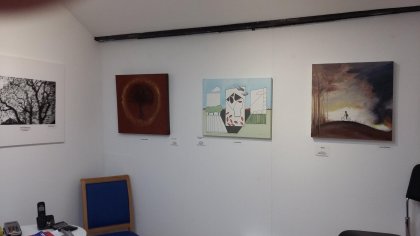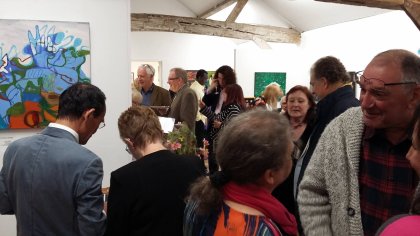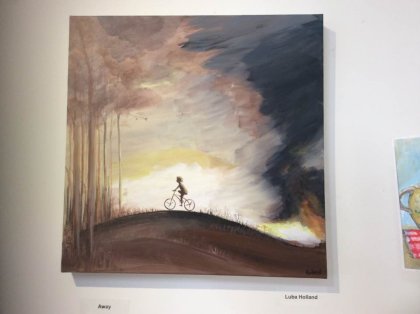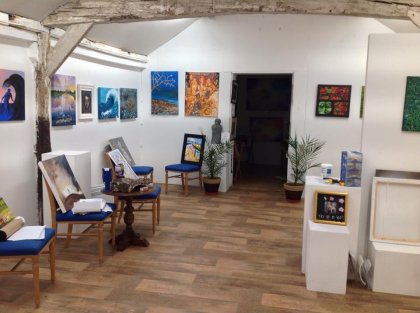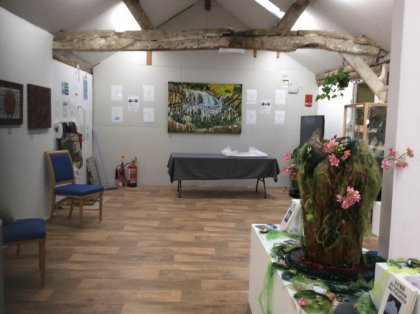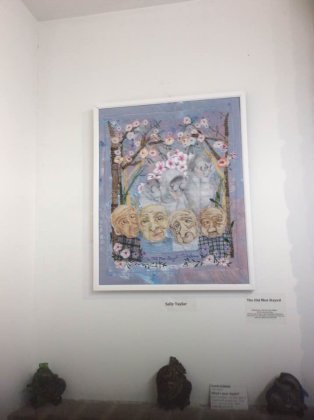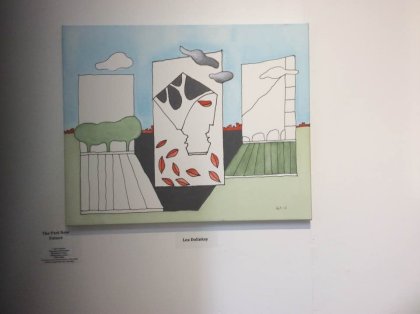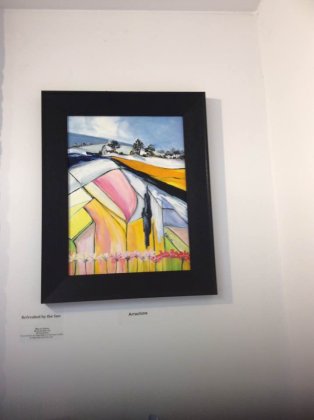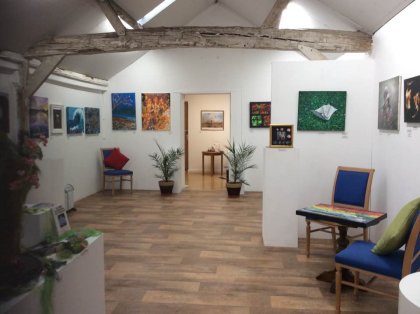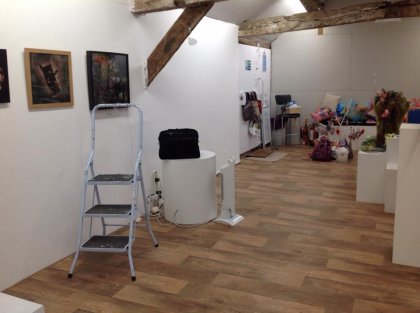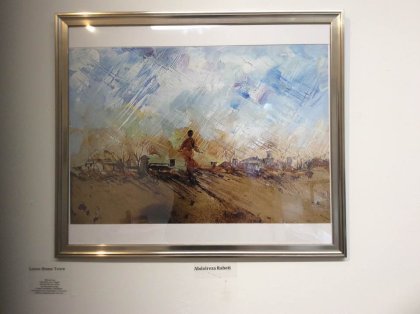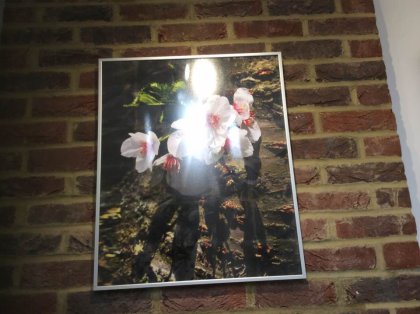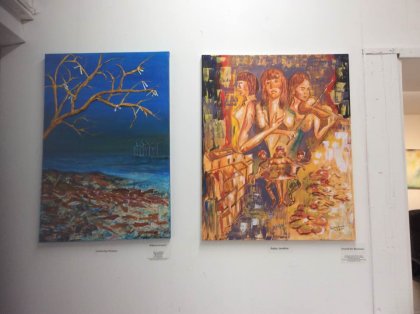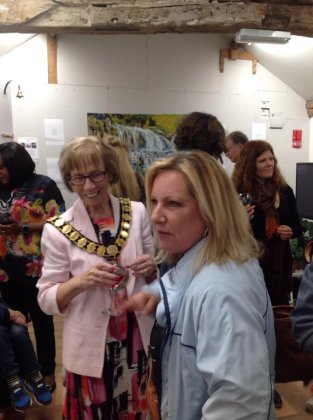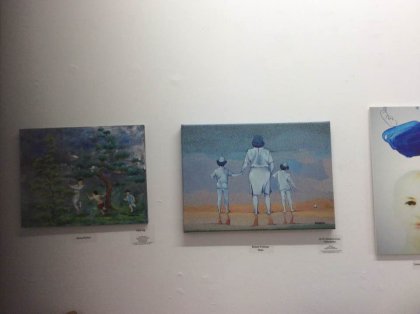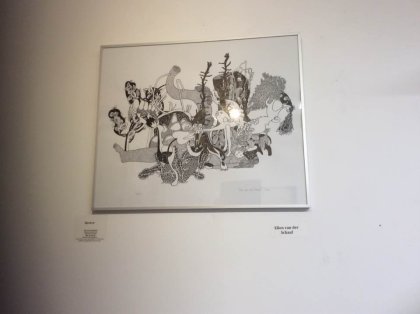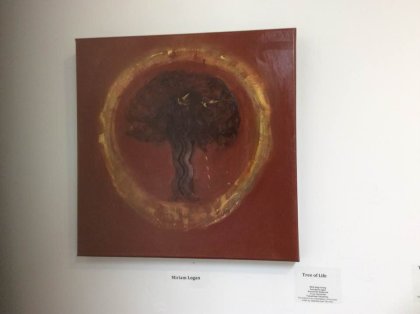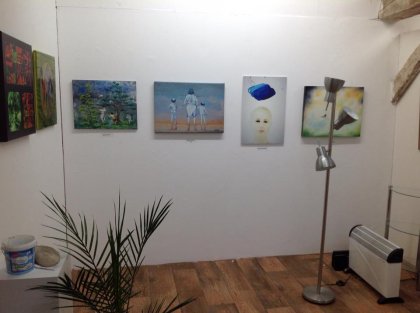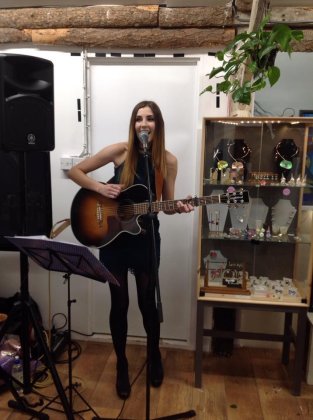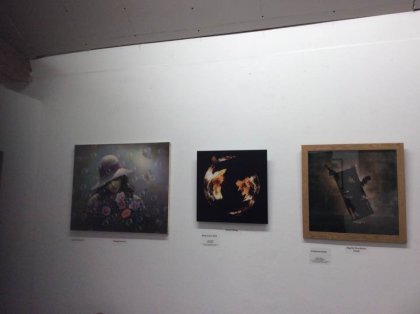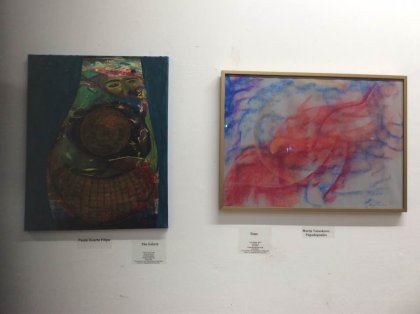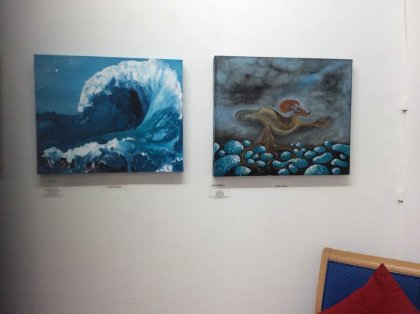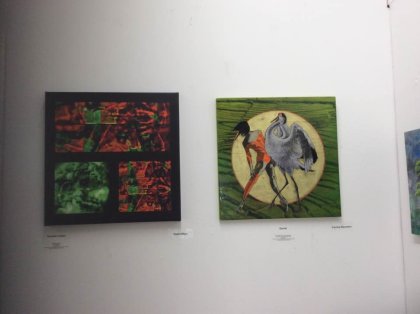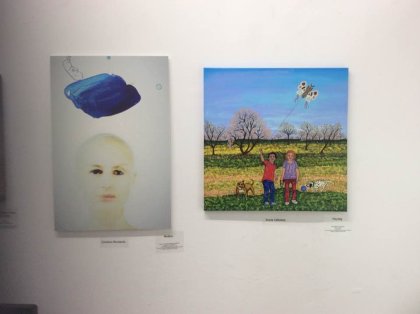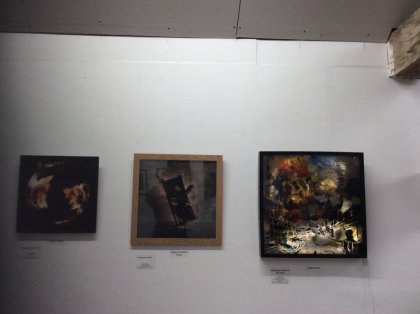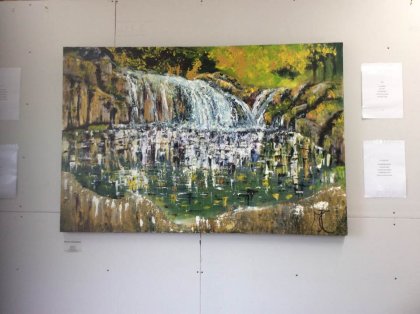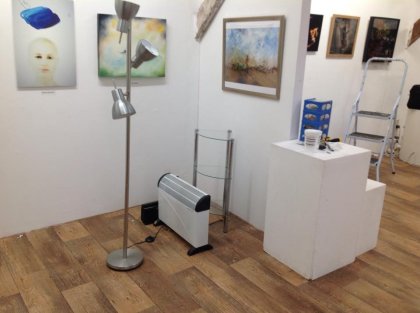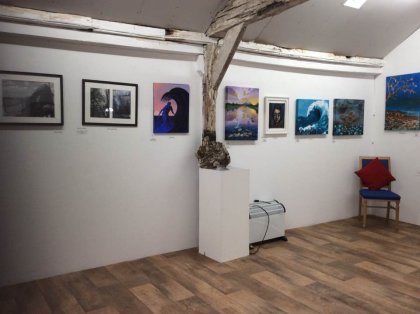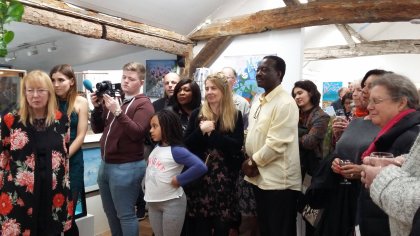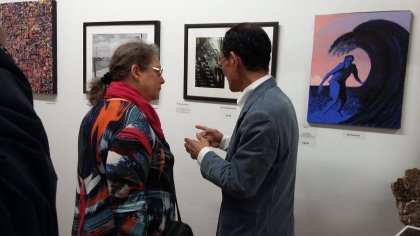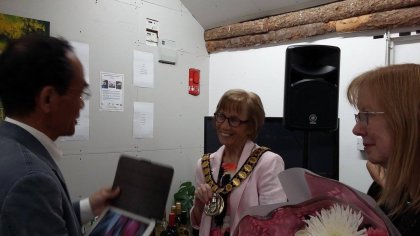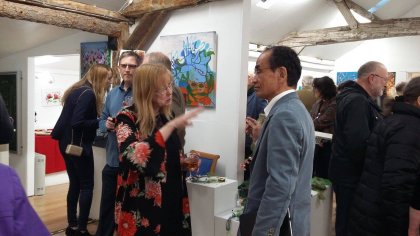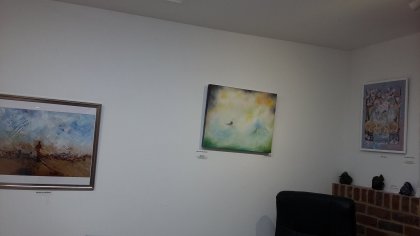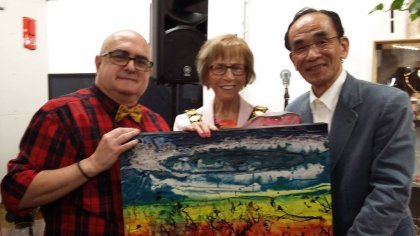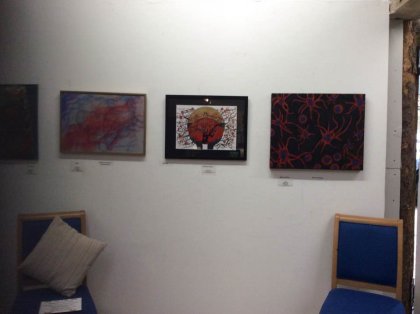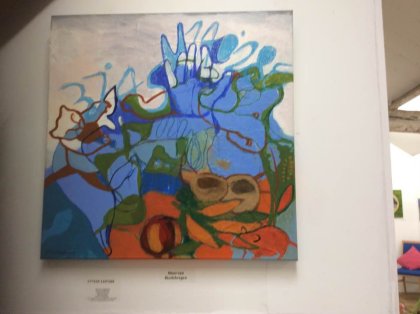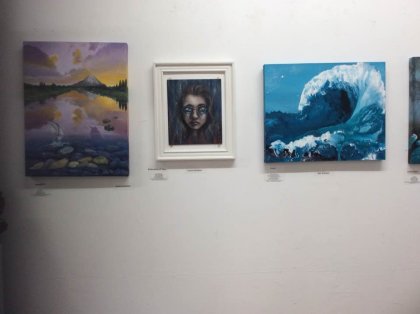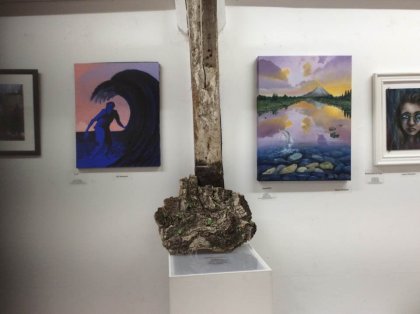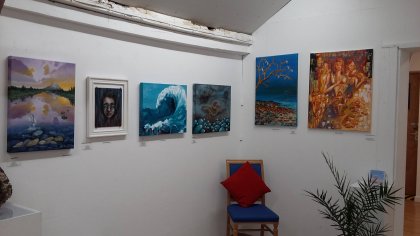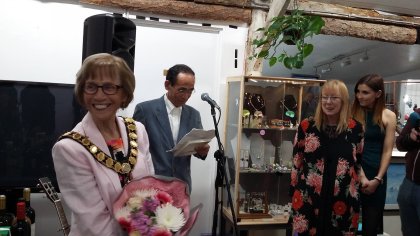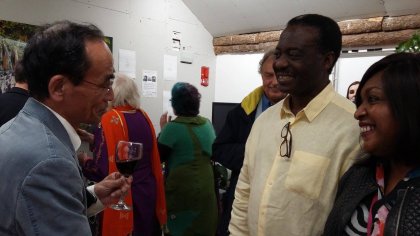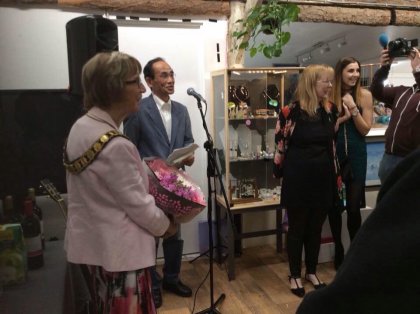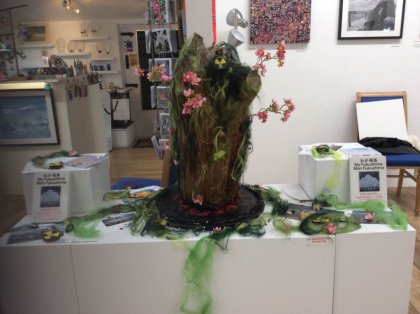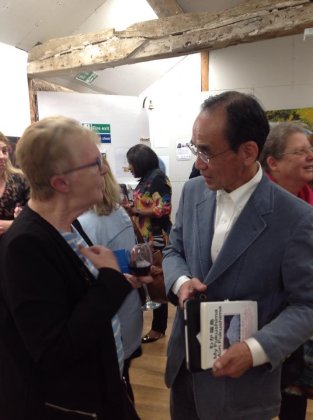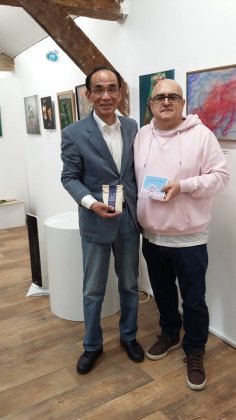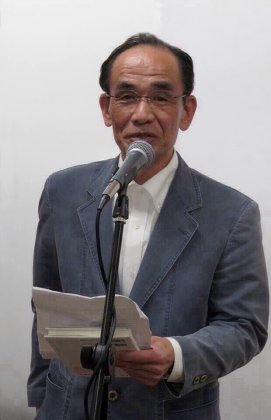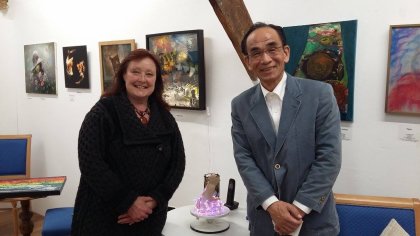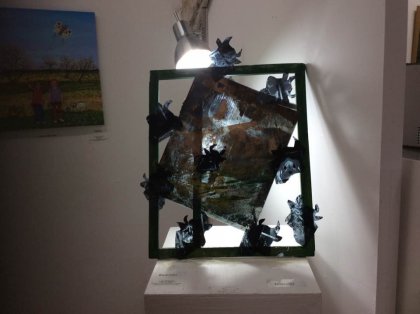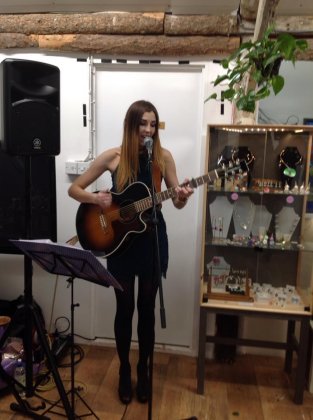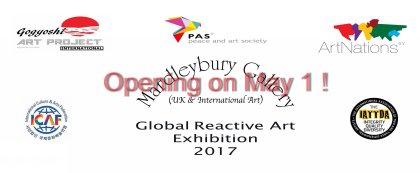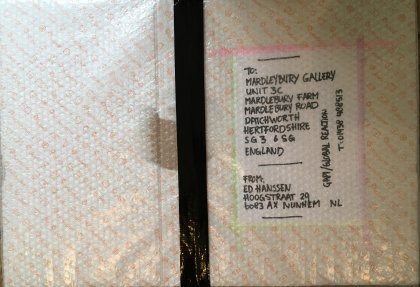 Global Reactive Art Exhibition
Sponsored by Gogyoshi Art Project International, Peace and Art Society, ArtNations, International Culture & Arts Federation and International Association of Two and Three Dimensional Artists.
Organised by: Marilyn J Comparetto, Paulo Duarte Filipe and Laura H Elliott
Artists are invited to submit a work of art to the Global Reactive Art Exhibition that will be held at Mardleybury Gallery. The piece of art can be a painting, sculpture or installation but must interpret one of Taro Aizu's poems that illustrate his personal experiences following the earthquake in Fukushima, Japan, that resulted in the cracked nuclear reactor.
Stage 2: All artists who have requested a poem will be sent an email to remind them when the submission is open and will be directed to a page with the entry form:
•Submissions Open: 1st February 2017
•Submissions Close: 15th March 2017 at 5pm GMT
Deadline to receive artwork at Mardleybury Gallery: 25 April 2017
IMPORTANT - Artwork Guidelines for Original artwork to be submitted:
•Paintings must either be on stretched canvases or fully framed and ready to be hung (full requirements for hanging instructions will be provided)
?Minimum size of painting including the frame: 40cm x 40cm
?Maximum size of painting including the frame: 60cm x 50cm
•Sculptures and installations:
?Height Max 70cm & width Max 40cm
Sale of artwork: Artists will have the opportunity to sell art work with 20% commission to the gallery.
•Start of exhibition Monday 1st May 2017
•End of exhibition Sunday 28th May 2017
•Catalogue: All artists will receive a certificate of participation and will have an entry into the exhibition catalogue.