Here's what the press wrote about
ProjectMailArtBooks.
Kunstwerkt about PMAB Gavere 2013
Erkelenzer Nachrihten:
Stefanie Mosburger-Dalz.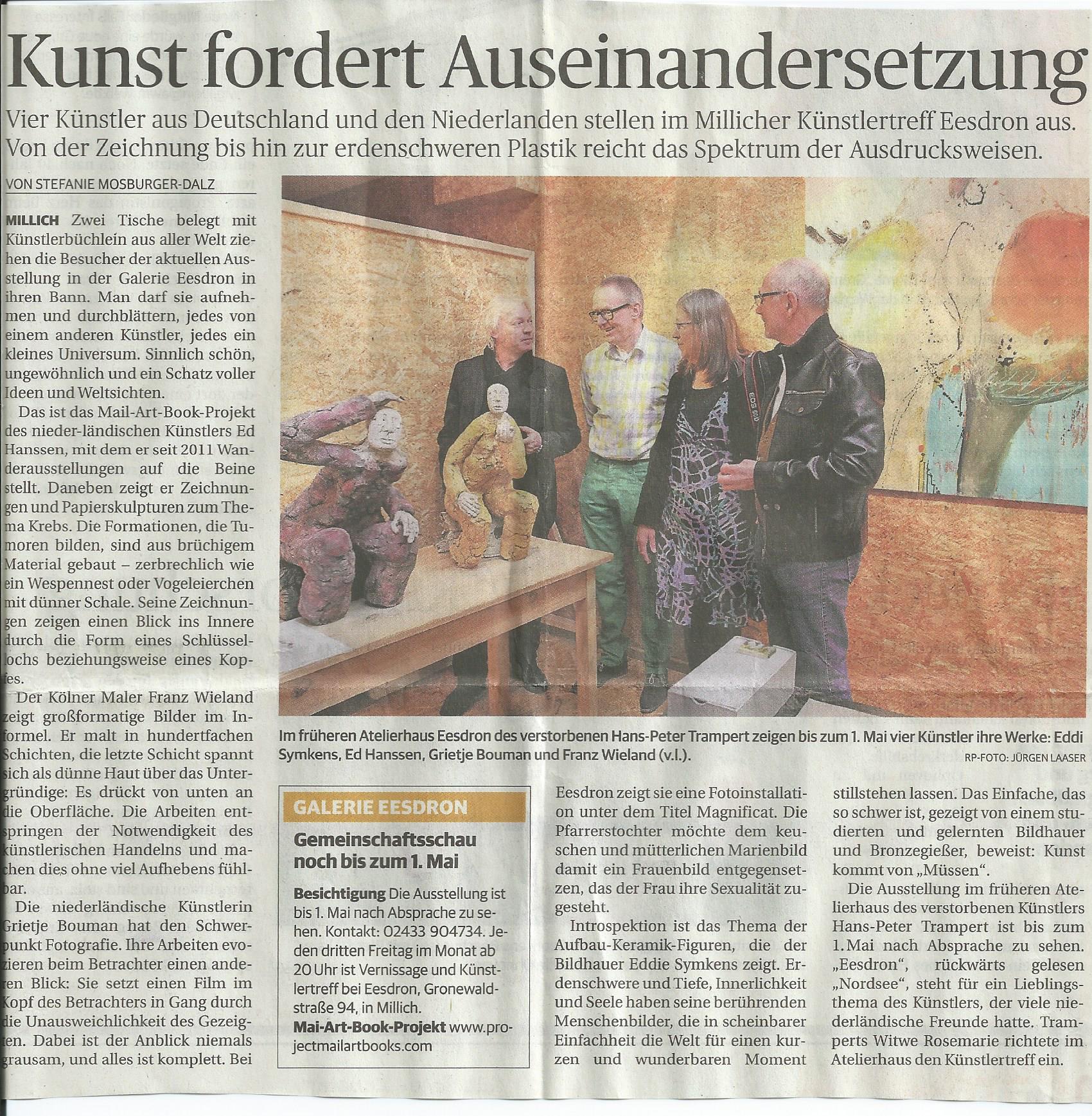 Daily De Limbuger/Limburgs Dagblad 02-08-2012: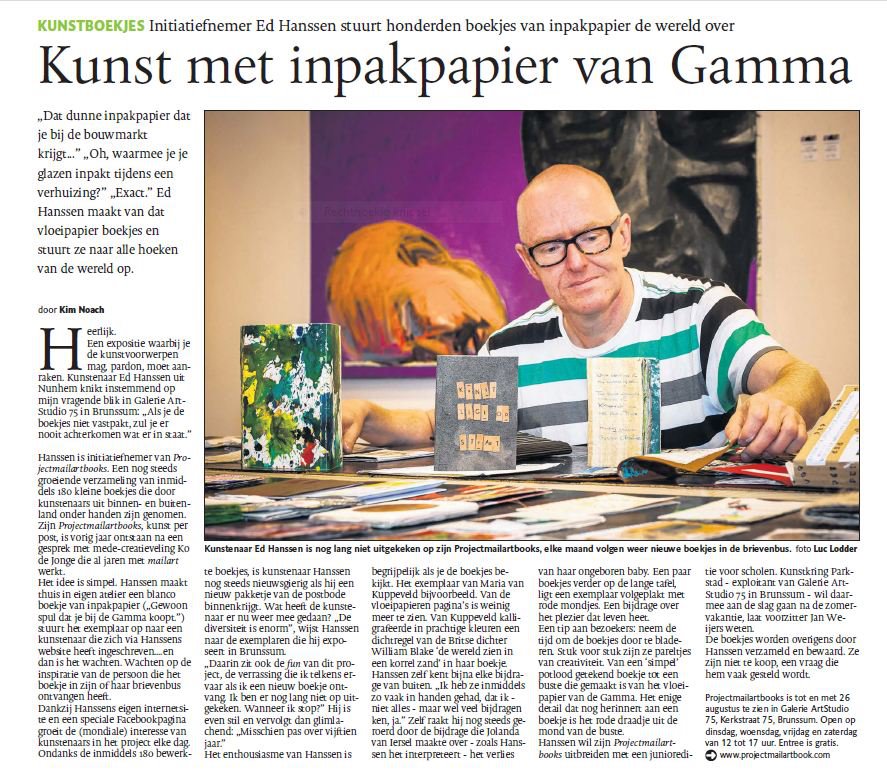 Kunst&Marketingkrant 6 augustus 2012
Daily De Limburger/Limburgs Dagblad 01-08-2012 Preview
The digital Dagblad De Limburger: Events
Weekly De Trompetter, Land van Weert-edition, 2012, nr 9
Kunstlettter(s), jaargang 10, februari editie
Project MailArtBooks heeft een 2 pagina's tellend artikel en een vermelding op de voorpagina in deze editie.
Project MailArtBooks in de veertiendaagse gezinskrant De Bond(280.000 Vlaamse en Brusselse gezinnen).
De StreekkrantAntwerpen Oost(BEL), 14 december 2011
"Kunst over grenzen heen" by Ann Coemans.
Het Nieuwsblad, 16 december 2011
"Kunst per post" by Matthias Adriaensen.
Wijchenseomroep 2 december 2011
Wijchennieuws 11 december 2011
Dagblad de Gelderlander 2 december 2011
"Postkunst op inpakpapier" by Geert Geenen:
Also:
"130 kunstenaars op laatste expositie" by Geert Geenen.
Dagblad De Gelderlander, internetedition december 1st, 2011
Dagblad de Limburger/Limburgs Dagblad, august 20th, 2011.
"Kunstboekjes per post" by Irene Verhiel
WELCOME CONTACT REQUEST NEWS & MORE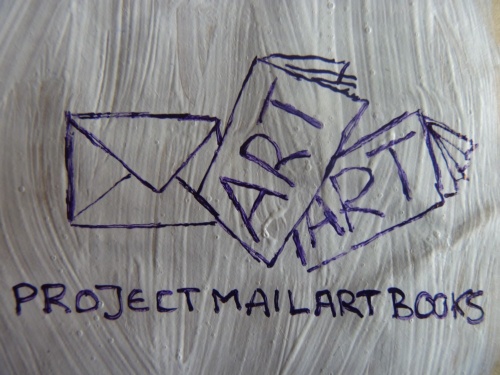 LOGO BY: ED HANSSEN, 2011