1995-2000: Academie voor Beeldende Kunsten Maastricht.
Belastingdienst Centrale Invoer, Heerlen;
Deloitte & Touche, Velden;
Kunst in Huis, Brussel (B);
Several private collections.
Honorary chairman of the Art subcommitee of
"The commitee Arts & Culture Development of Korea."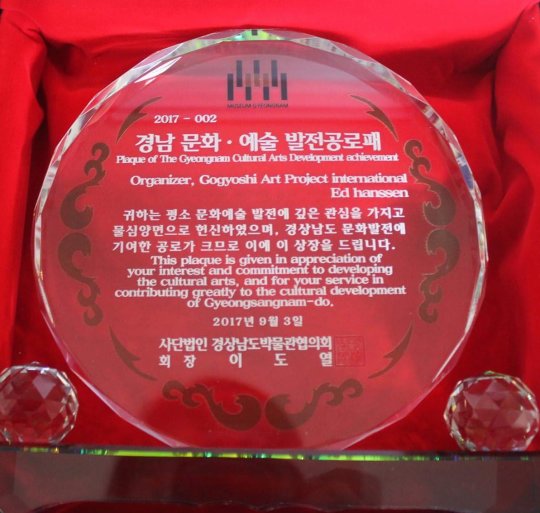 I contributed to the book "De kunst van het exposeren" by dutch artist/writer Laurence Steenbergen.
If you want to order the book, please visit
THIS
website.
JURYMEMBER at the exhibition
THE ENVIRONMENT & HUMAN INTERNATIONAL FESTIVAL OF VISUAL ARTS, DEZFUL, IRAN, 2018